Trial assembly of a heater
We've successfully completed the trial assembly of a furnace in our facilities, so that the client ensures that the components fit correctly.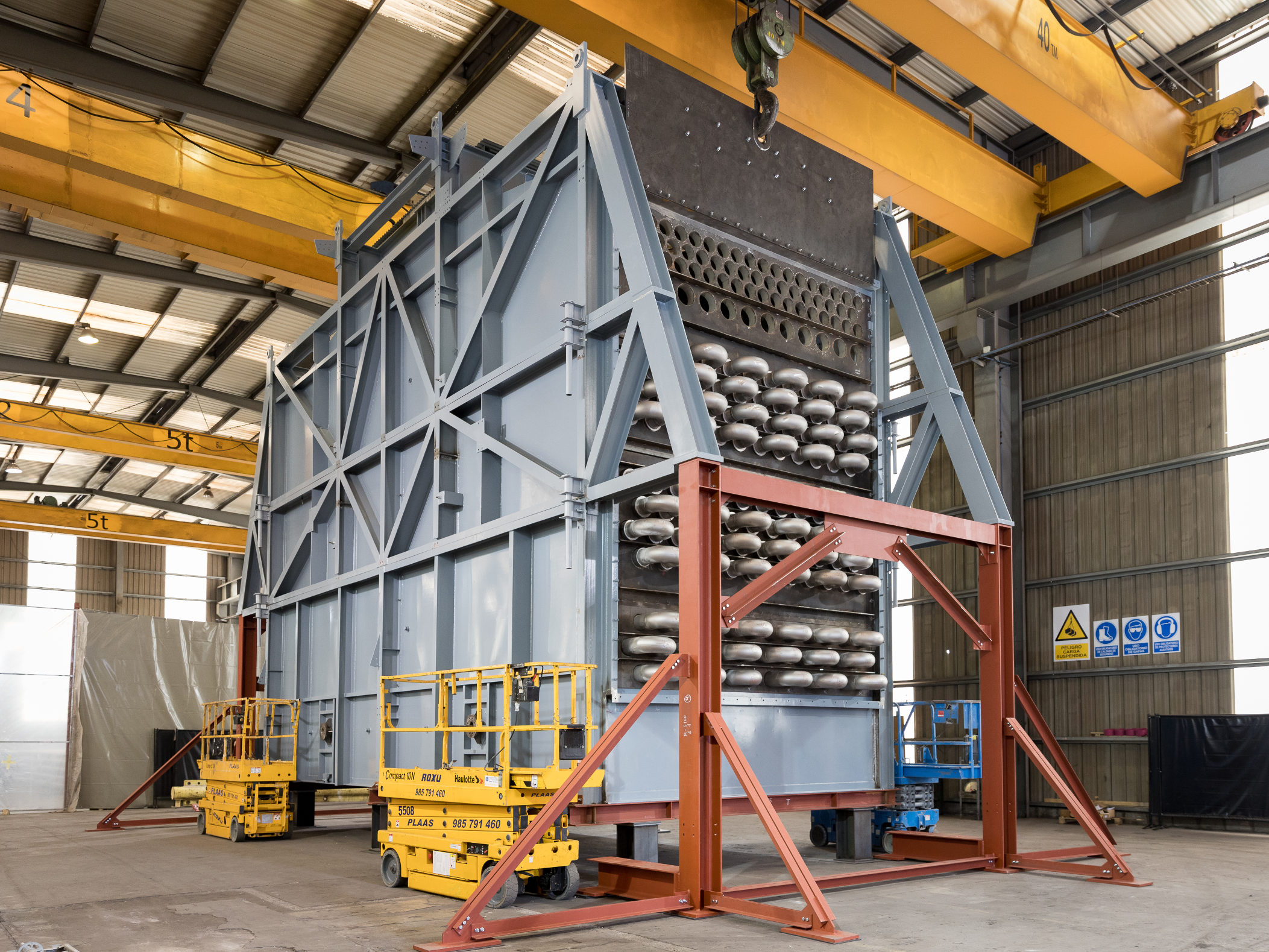 April 2019
This is a critical point in modularized heaters and helps to avoid problems and unpleasant surprises later during the on-site assembly phase.
Once finished, the modules will be sent to their final destination, where they will be assembled again with the certainty that all the components fit perfectly together.