Delfin Tubes taking part in the SMARTCRANE project
Delfin Tubes participates along with other companies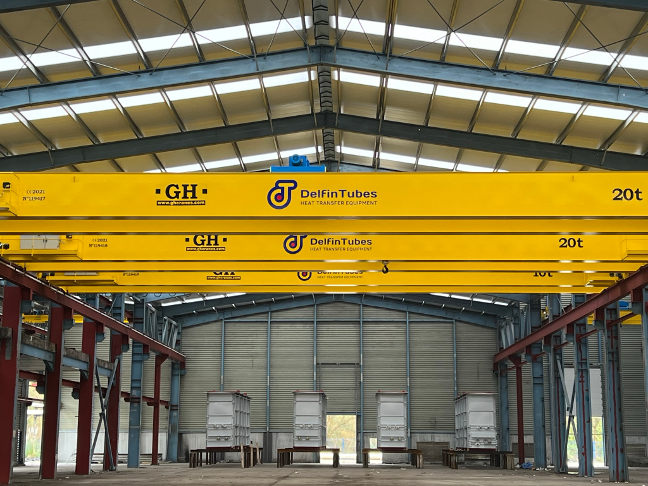 March 2022
Delfin Tubes, a heat transfer equipment manufacturer located in the city of Gijón, participates, along with 3 other companies (TacticaTic, Elinor and GH Grúas) and 2 clusters (MetaIndustry4 and AFM-Asociación Fabricantes Maquinaria) in a project financed by the Spanish Ministry of Industry, within the framework of the Recovery, Transformation and Resilience Plan with the support of the European Union funds.
SMART CRANE aims to design and develop a new comprehensive artificial vision solution, capable of providing intelligence and predictive capacity to overhead cranes used in factories and industrial buildings, with a view to optimizing productivity, as well as avoiding accidents. Smart Crane has the challenge of developing a new technology capable of minimizing accidents caused while moving materials with overhead cranes. This will allow a continuous unattended inspection of the facilities, eliminating the human factor and improving safety conditions in the industrial field. In this way, if an object or person enters the safety zone, the new technology must identify it, alarm the situation and, if needed, stop the operation.
Additionally, the project raises the possibility of extrapolation to other activities, including those related to the production cycle using overhead cranes, such as logistics (identification of storage areas, stock control), production control (automatic control of parts, traceability), quality (control of defects, detection of marking on parts), etc.