Shipment of modules for Uzbekistan
This week we loaded two large convection modules in the Port of Gijón destined to Uzbekistan.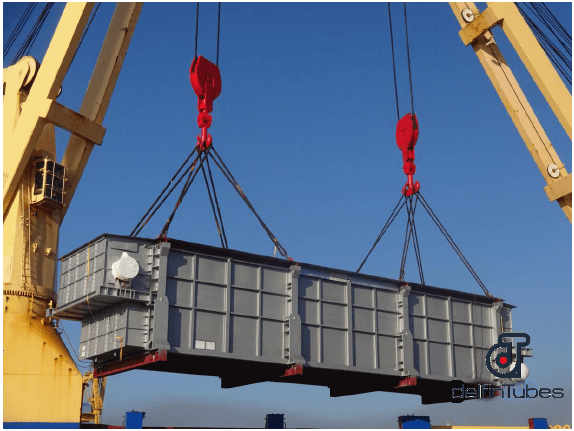 September 2018
These equipments will be installed in a Gas plant, intended to convert natural gas into long-chain hydrocarbons, such as diesel or gasoline.
The modules have a maximum weight of 230 tons, and are 22 meters long and more than 5 meters wide.