Roca Thermal Power Plant Start-up (Argentina)
Delfin Tubes has participated in this project with the manufacturing of almost 5000 serrated finned tubes.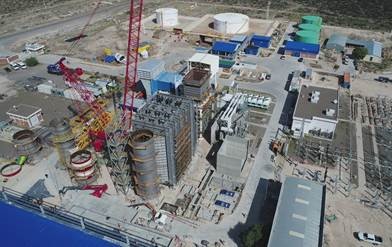 January 2018
The Roca Thermal Power Station, located in the town of General Roca, Río Negro (Argentina) was out of service since 2009 due to a serious failure in the generator. The repair and implementation work was carried out in several stages.
The pipes supplied by Delfin Tubes in the second half of 2016 were installed in the boiler of this thermal power plant.
Related links:
https://www.youtube.com/watch?time_continue=3&v=otfM0hArMAU