Radiant Coils for Stenungsund
We've finished the manufacturing of two furnaces composed of 4 radiant coils that will be delivered in Stenungsund (Sweden) throughout this month.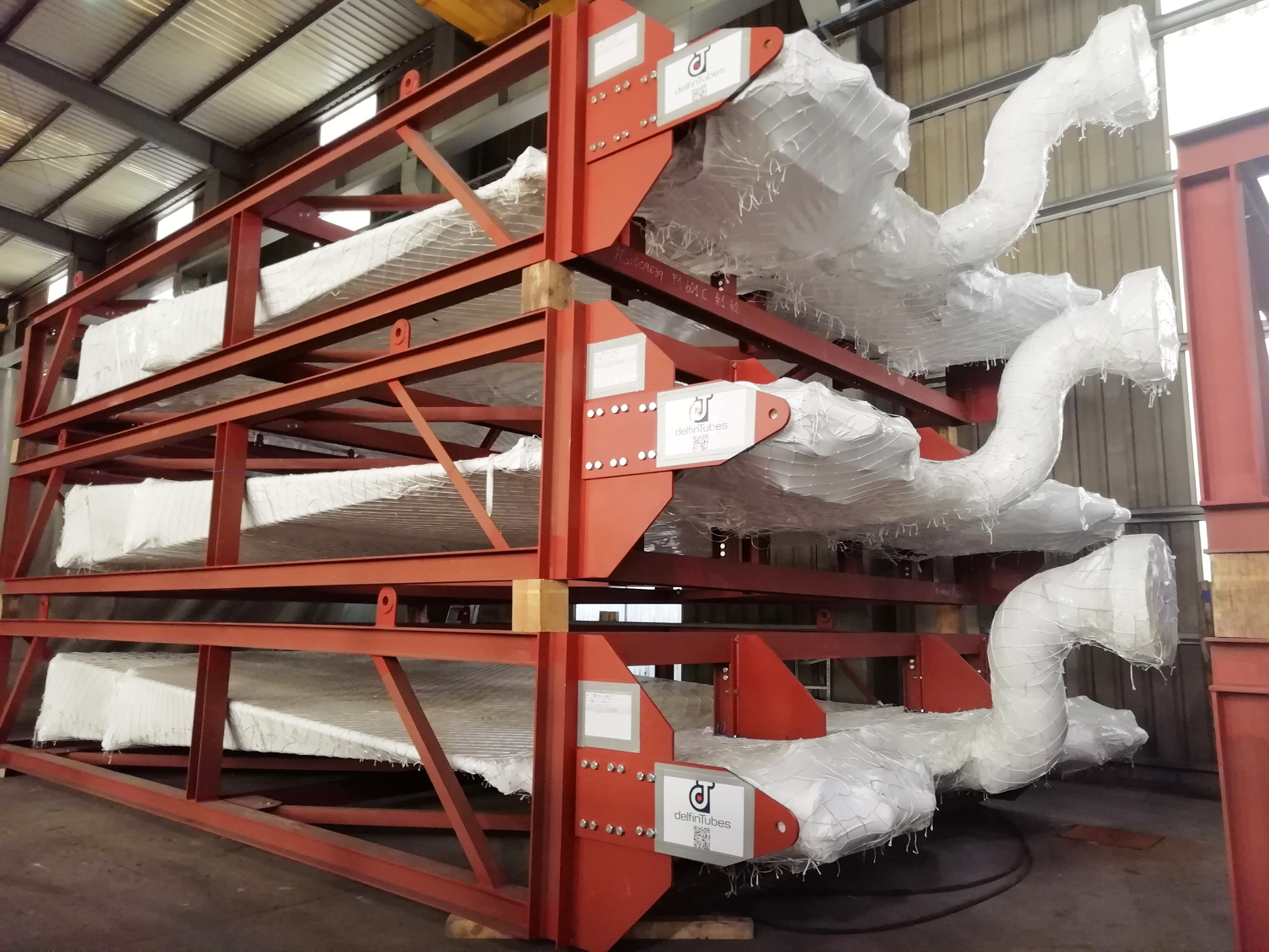 November 2019
The coils have been placed in cages and shrink wrapped in order to facilitate handling and protect them during transport.
Its dimensions are quite remarkable, since we talk about structures that exceed 15 tons and are more than 10 meters long and more than 5 meters wide.