Parts for cracking furnaces, ready for shipment
A new set of modules for cracking furnaces is ready and waiting to be shipped in the Port of El Musel (Gijón).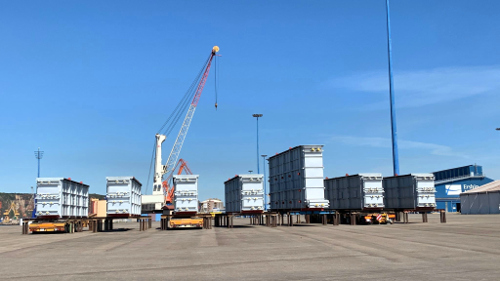 April 2022
These are several convective modules (part of a total of 8 cracking furnaces) for a chemical plant in the Netherlands.
These parts have been designed and manufactured to improve the performance of the furnaces that the end-user has currently in operation.