Manufacturing of a Furnace for Petrochemical Process for Texas
We start 2022 with the transport of convection modules for an ethylene cracking furnace.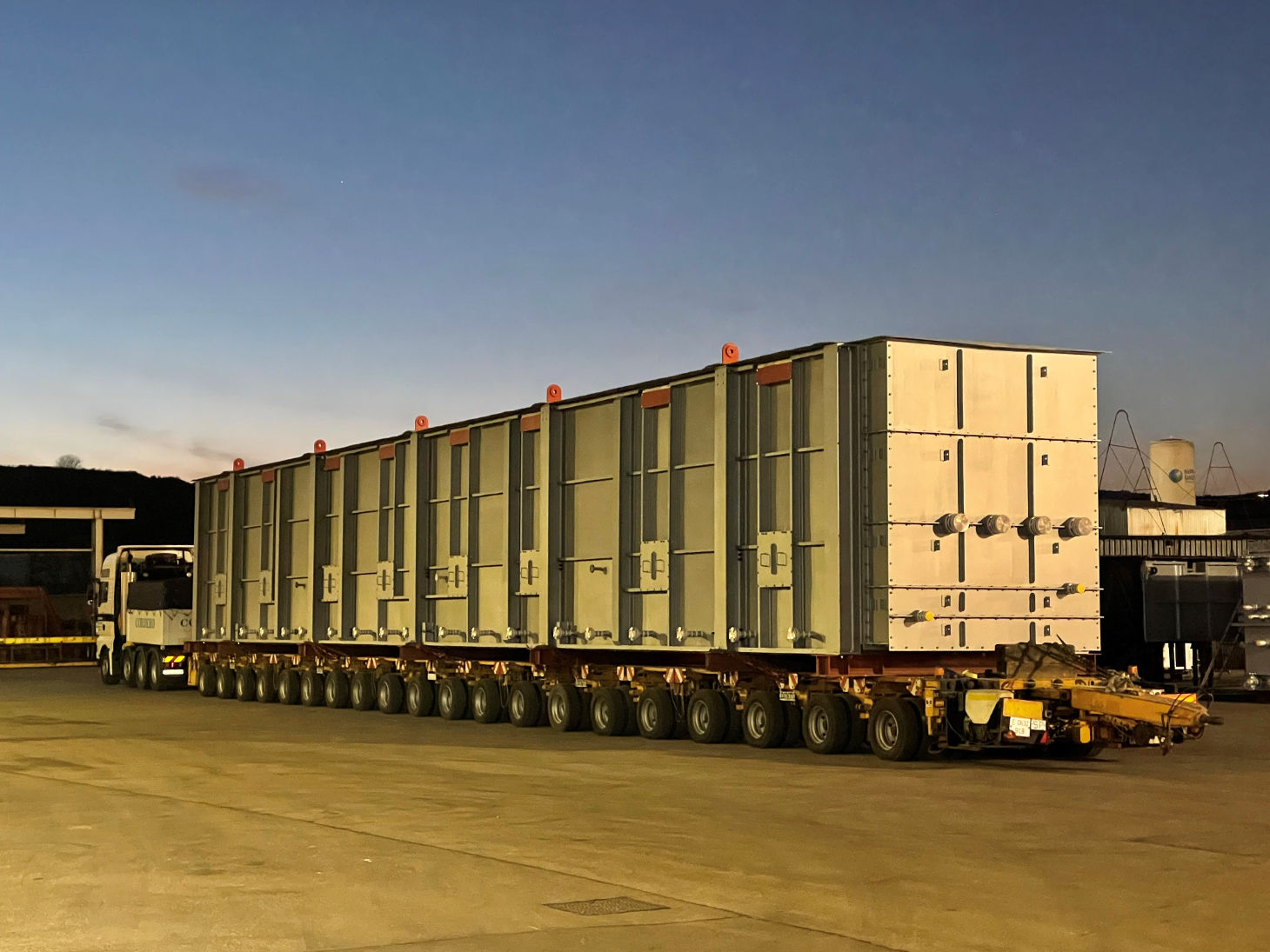 January 2022
The oven is made up of seven convection section modules, one breeching, ducts and stack.
We have manufactured both the pressure part and the entire metal structure. We have also carried out the installation of the refractory material and its drying, as well as the modularization of the equipment and its protection and packaging for transport.
It stands out the length of the pieces, as in some of the modules it exceeds 35 meters, such as the one shown below.