First shipment of modules for Tobolsk project
The 6 convection modules transported to this city in Siberia are the first shipment for this project.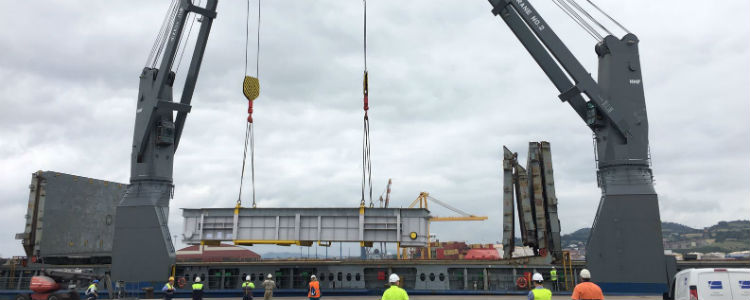 August 2017
The shipment of these modules, with a total of 500 tones and 1300 cubic meters, was successfully completed in the Port of Gijón by the end of June.
The complete project consists of 9 convection modules, with the last 3 units scheduled to be shipped at the beginning of August.